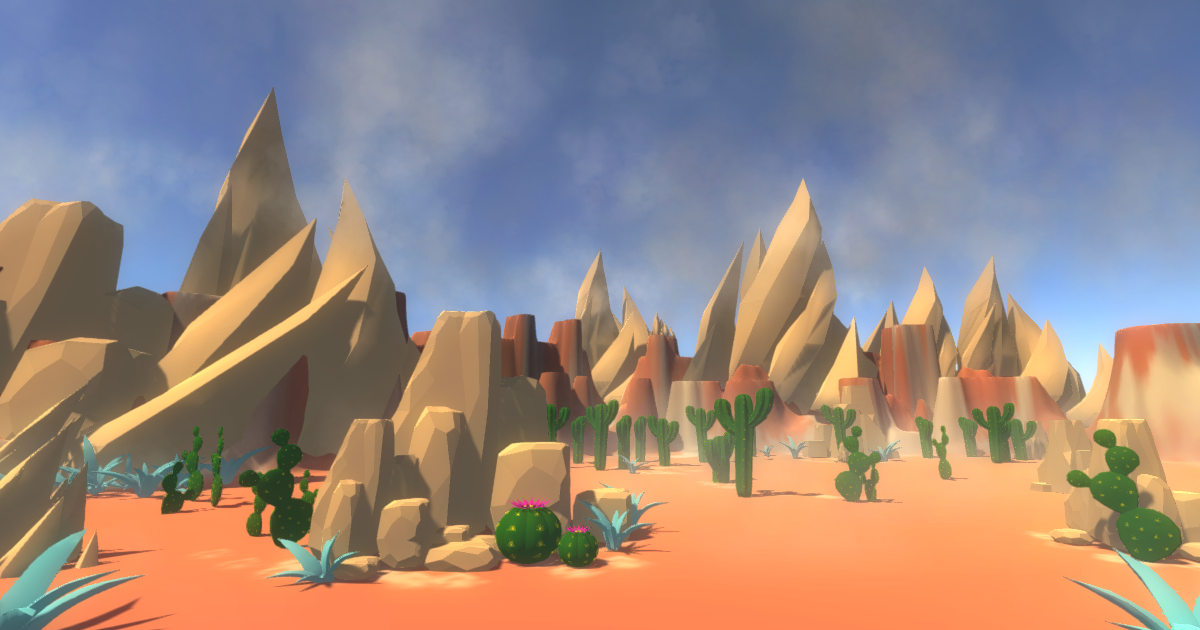 Poly Desert [FREE]
Update 1.2 - Added Blender source
---
I uploaded the Blender source file (supports 2.8 version and up).
Two collections (plants and rocks). The rocks have the deform modifiers on them, feel free to experiment
with the shapes!
The plant parts are separated into trunk and thorns, each of them has only one material color.

Thanks to georgebonbon who pointed out that in Godot engine it is easier to swap materials this way (no need to open and edit the color atlas image).

As for other requests, I might add some more simple objects such as sand dunes, oasis trees or tumbleweed in my free time. As for the animals, I don't want to promise those since I'm kinda noob when it comes to animation and rigging.... (yeah that's a finely worded excuse right there)

Files
poly-desert-source.blend
605 kB
Aug 07, 2020