Loot it!
Damsel in Distress (and bug cleaning)
---
In the last few weeks, I continued tinkering on the game in my free time. You gave me very useful feedback, and I started to fix the reported bugs as well. I'd like to thank especially for vytautasldk and Bob Isme for detailed and helpful comments.
Meanwhile, Dotti created a couple of tutorial levels and finished the Princess rescue level!
Updates:

Public release in Google Play too!
The level complete window shows the level number.
Changing volumes in the options now have an indicator sound.
Main menu visual updates (checkbox tick icon, credits displayed better)
Advertisements are muted, no more shouting into your face :D
Bugfixes
Level 2: win and lose condition won't happen simultaneously.
Level 10: Hero no longer can move through the closed door.
Few other smaller issues get fixed too.
New content:

3 Tutorial levels (basic slider, rotating tool, switch)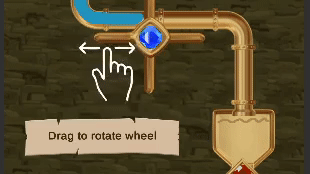 Level 21 - A Damsel in Distress waiting for his Hero!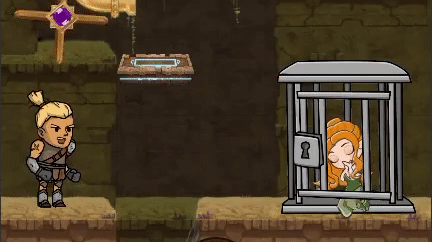 See you soon!

Adam & Dotti