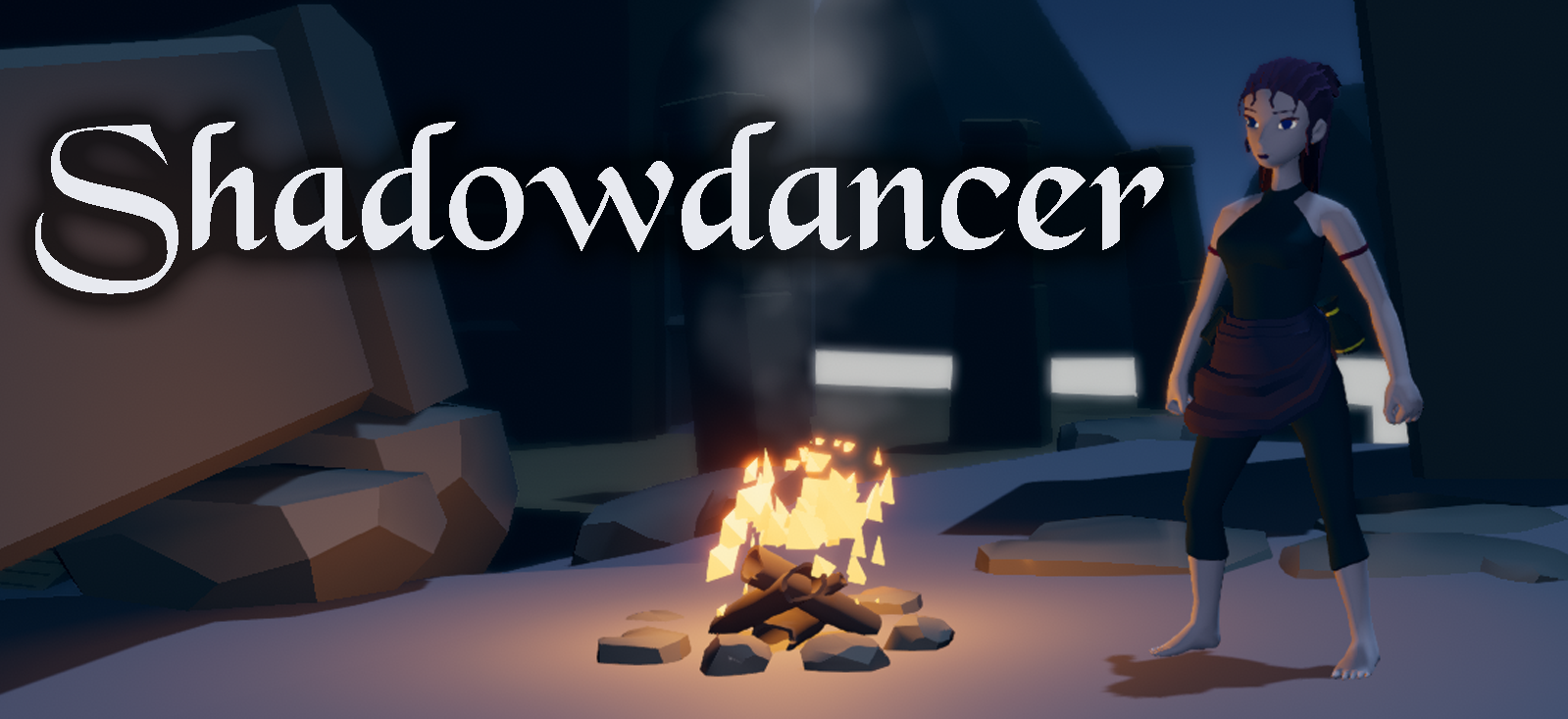 Shadowdancer
Shadowdancer
We created this game as an assignment for Unity + USC Games Unlocked course from February to April 2019. Our main goal was to create our first original 3D game, to test and expand our skills and knowledge of Unity, understand 3D game development better, and sharpen our project management skills.
The two of us (one programmer and one artist) managed to create this version in about 8 weeks from scratch.

Gameplay is about 5-10 mins. Prepare for bugs.

Features
Shadow Connection: your appearance changes when you aren't directly illuminated by light. In this Shadow form, you are able to see special objects, and use the Shadow Jump ability while sneaking.
Stealth stance (crouching) and Normal stance (standing) are automatically toggled.
Shadow Jump: on activation, you teleport to a marked destination.
Enemies can spot you from a distance and chase. Also able to lose you if they can't spot you for a while.
Controls
WASD - Movement
Space - Shadow Jump / Jump
E - Interact
Esc - Pause Menu
F1 - Help
Install instructions
Extract the ZIP and run Shadowdancer.exe
Comments
Log in with itch.io to leave a comment.
Why can't I hide my cursor? It becomes unplayable...
Show post...

think is good
This looks great! Congrats!
Got stuck multiple times in rocks. I do like the concept so.. I'll wait for updates. :)
Thanks! We encountered that problem before, it is a quite complex issue. Where did you got stuck? Were there any enemies involved?

There were several areas, I think it was because of trying to 'blink' to the edge of a rock, and the character kinda fell a bit and was stuck next to the edge, in the air. No enemies involved, with enemies I only got them to either kill me or attack me and not do any damage. :)
Yeah, poor fellow is oversized and sometimes you can easily sneak under their noses. I once get caught by them at the top of the ruined fence, where I thought will be a safe spot I add your feedback to my ever-growing bugfix list. Thanks!